Rio Bon Jovi - Single (Package for one) At The Belmond Copacabana Palace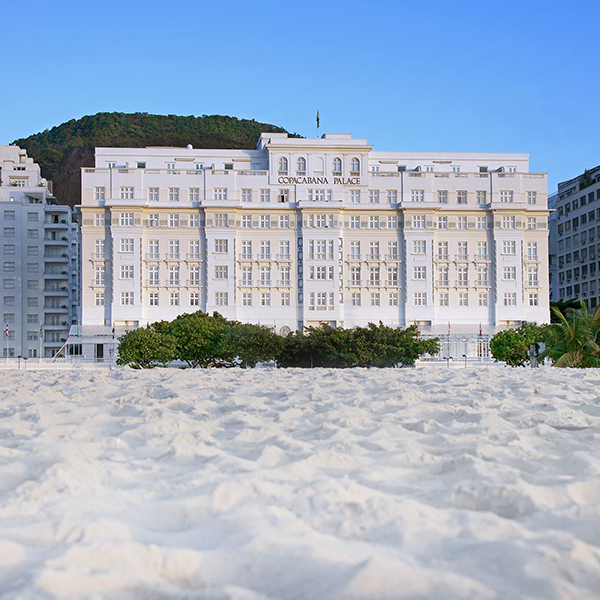 SOLD OUT
Details
Runaway Tours With Bon Jovi / Rock In Rio Festival To Rio, Brazil
WHERE:
Rio, Brazil
WHEN:
Thursday, September 21st – Saturday, September 23rd, 2017
PRICES:
$2,095.00 per person Double Occupancy At The Belmond Copacabana Palace
$2,495.00 per person Single Occupancy At The Belmond Copacabana Palace

$1,995.00 per person Double Occupancy At The JW Marriott Hotel Rio
$2,245.00 per person Single Occupancy At The JW Marriott Hotel Rio

$1,695.00 per person Single Packages No Hotel Stay WITH Festival Ticket – This packages includes everything but the 2 night stay (DOES Include Transportation To And From The Concert From The Belmond Copacabana Palace Hotel)

$1,545.00 per person Single Packages No Hotel Stay / NO Festival Ticket – This packages includes everything but the 2 night stay and the festival ticket for the show on September 22nd (DOES Include Transportation To And From The Concert From The Belmond Copacabana Palace Hotel) Please Note : You Must Have A "Festival GA Ticket" To Get Early Entry Into The Show With Our Trip
(Schedule / Events / Locations are all subject to change)
TRIP PACKAGE INCLUDES:
Three Days / Two Night Hotel Accommodations At The Belmond Copacabana Palace Or The JW Marriott Rio Hotel – Double Occupancy "Hotel Packages" For Two And Single "No Hotel" Package Will Be Available
Day One – Photo Op with Jon Bon Jovi, David Bryan and Tico Torres (Grouped By Travel Package – Single and Doubles)
Day One – Intimate Q&A session with Jon Bon Jovi, Tico Torres and David Bryan. This is a very rare opportunity for you to get answers to the questions you have always wanted to ask the band. No question is off limits! The Q And A Will Take Place On September 21st In The Copacabana Beach Area
Welcome Party With Food and Drinks (September 21st)
Day Two – General Admission Field Ticket To Rock In Rio For September 22nd With Early Admission To The Festival
Bus Transportation To The Festival From Hotel (All Packages)
Breakfast Included In Hotel Packages
Autographed Pictures Of Jon Bon Jovi
Specially Designed Trip Credential
Custom Trip Lanyard
Fully escorted by our VIP staff
Hotel internet WI-FI included
All Taxes & Hotel / Resort Fees Are Included
Additional Details
About The Belmond Copacabana Palace – www.belmond.com/copacabana-palace-rio-de-janeiro
Address: Av. Atlântica, 1702 - Copacabana, Rio de Janeiro - RJ, 22021-001, Brazil
Phone: +55 21 2548-7070
The Belmond Copacabana Palace is a luxury hotel located on Copacabana Beach in Rio de Janeiro, Brazil. It faces the coast, and consists of an 8-story main building and a 14-story annex. The Art Deco hotel was designed by French architect Joseph Gire. It has 216 rooms (148 in the main building and 78 in the annex), a semi-olympic swimming pool, a swimming pool for VIP guests located at the penthouse, a tennis court, fitness center, a 3-story spa, three bars all of them inside the respective restaurants, one with Italian food, one with pan-Asiatic and other with international food.
About Rock In Rio – www.rockinrio.com
Rock in Rio is a recurring music festival originating in Rio de Janeiro, Brazil.
Six incarnations of the festival were held in Rio de Janeiro, in 1985, 1991, 2001, 2011, 2013 and 2015. The seventh Brazilian edition will happen from September 15 to 24, 2017.
Rock in Rio is one of the largest music festivals in the world, with 1.5 million people attending the first event, 700,000 attending the second and fourth, about 1.2 million attending the third.
PLEASE NOTE:
A Travel Visa MAY be required in advance to travel to Rio, Brazil
This trip is open to all ages, Under 21 must be accompanied by an adult.
Local age restrictions apply. At events where alcohol is served, guests under 21 may not be admitted & no credit will be given.
All events, dates, show venue, party venue, etc. are subject to change at any time at our sole discretion.
Travel packages do NOT include airfare or transportation to and from the airport.
Bedding preferences are not guaranteed.
Cancellation Policy : This VIP package is NON REFUNDABLE / NON TRANSFERABLE, SORRY NO EXCEPTIONS!
PRICE:

$2,495.00

USD
PER PERSON